If you're planning on sightseeing in Vancouver then these 30 activities will keep you busy for days. How often have you had visitors and wondered what in the world you were going to do with them short of sitting staring at each other across the living room??
Fortunately in Vancouver there's a great deal to do to keep even the most jaded visitor and host happy, especially in the summer.The best time to go sightseeing in Vancouver is late spring, summer and fall. Vancouver in winter is not my favourite time to visit. Days are grey and rainy more often than not. Summer can be hot and dry for weeks at a stretch.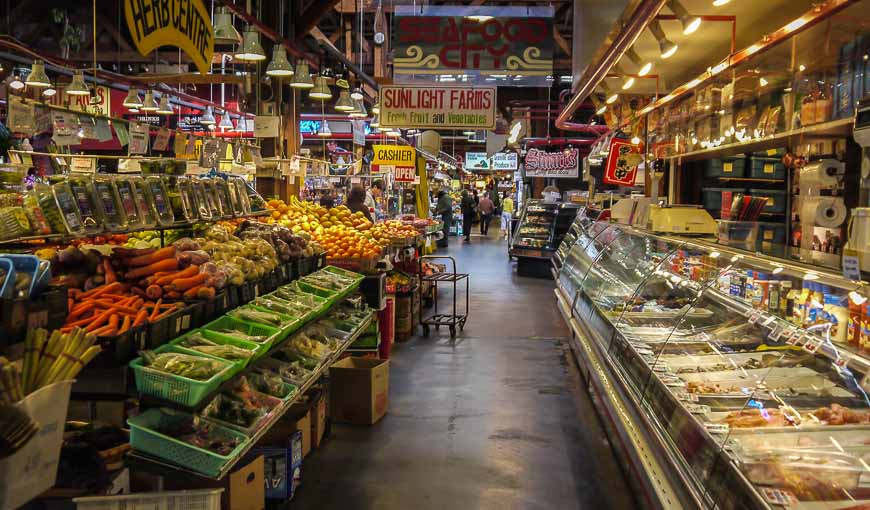 Impress your visitor
Show your visitors those things that are unique to BC and even to Canada if they are from other parts of the world. First impressions count!
If you've picked them up at the airport and providing they're not asleep, take a detour along SW Marine Dr (only seven minutes from the airport) and continue out along Spanish Banks.
Some of the highlights of the SW Marine drive out along Spanish Banks
The Spanish Banks area is particularly good at low tide when you can walk out on the sand flats for a mile.
Some of Vancouvers best beaches are along here including Locarno Beach which is perfect for an outdoor BBQ on a warm evening.
The view of Vancouver from this vantage point with the water and mountains is truly spectacular.
Around Point Grey is the Museum of Anthropology. The building has recently been renovated and it is here you can see totem poles and unique BC First Nations art.
Kitsilano has a fantastic salt water outdoor pool – three times the size of an Olympic pool – with fabulous views of the mountains as a backdrop for those that just want to suntan and relax.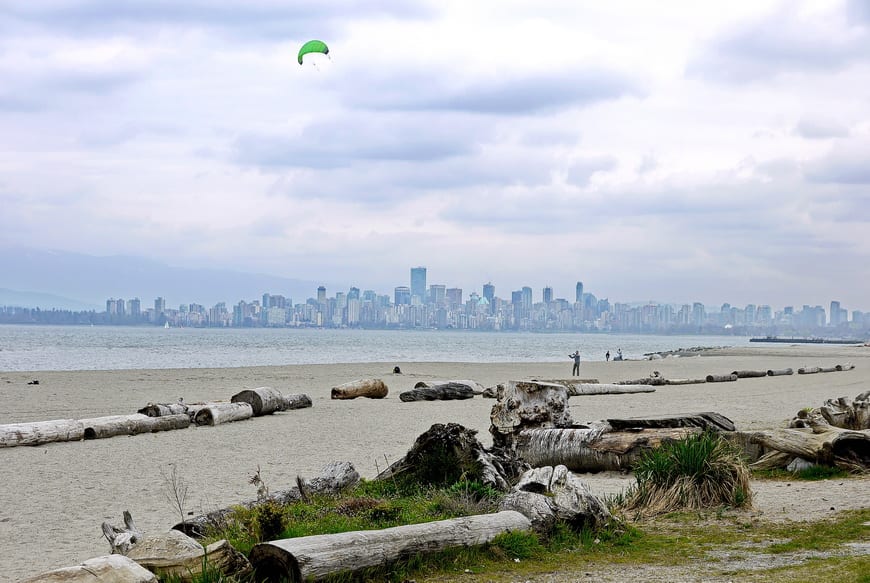 Sightseeing in Vancouver has to include downtown
For many the skyscrapers of downtown are quite an eye-opener. For indoor days there's plenty of shopping both at indoor malls and on Robson Street, in Gastown, or even Chinatown with it's myriad shops to poke around in. You could also try one of these activities.
Kids will enjoy Science World, and the Imax Theatre is far superior in size and effect than the one at Canada Place.
Park the car at Sunset Beach in the West End and take the ferry over to Granville Island – a great way to add to the fun.
The HR MacMillan Space Center has indoor shows, laser and light shows and telescope viewings. Try to visit on a clear night.
Bard on the Beach Shakespearean plays are on in the summer months in the same area. Before the play begins try a walk around Vanier Point.
Take a dinner cruise while enjoying the downtown skyline.
Enjoy a scenic float plane tour. It's not too expensive when you consider how many people you can tuck in and what can be seen in a very short space of time.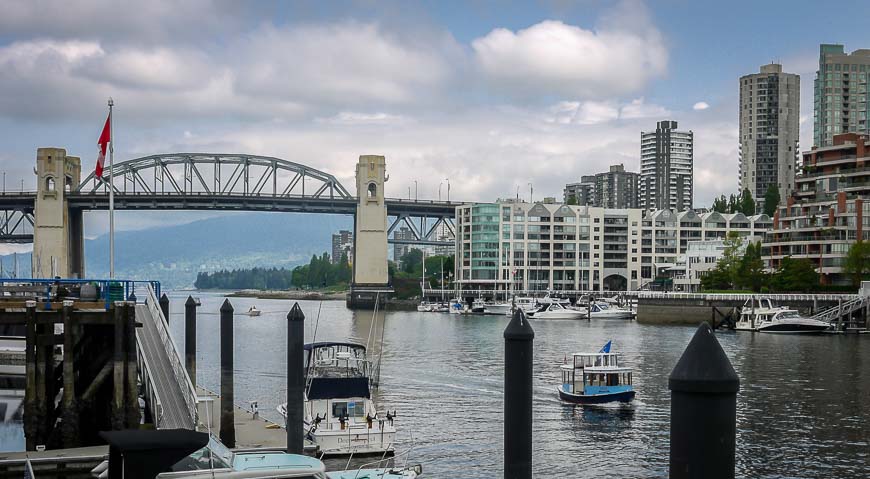 Spend a day in Stanley Park
You can easily spend a whole day in Stanley Park. The best way is to either cycle it or walk it.
Rent bicycles at the north end of Denman Street and take a trip around the seawall. Even for the less fit this is an easy and fun way to spend half a day.
Hop on and off to look at the various sights or get lunch at the many stops available. Try to choose a quieter time so you can actually take your eyes off the path and enjoy the view!
Drive around the park for a different view. At the more elevated spots such as Prospect Point, the view has widened due to a huge windstorm that took out 10,000 park trees in 2006.
There are two lovely beaches, unprepossessing called 2nd and 3rd beaches, with 2nd beach having a great outdoor pool for sunny days.
Visit the Vancouver Aquarium. There are no longer any whales at the aquarium but there are many more marine animals on display as well as an Amazon exhibit. Animals are shown in 'natural' habitats and won't be doing any tricks or acrobatics to music, and the general presentation is of education and interest – not entertainment.
In the summer there is outdoor ethnic dancing at the Ceperley Park picnic area. While this may sound a bit odd it can be a lot of fun and was a huge hit with some of my previous visitors.
If you're feeling lazy there are narrated horse-drawn carriage rides around the park with general information about both Stanley Park and Vancouver.
Sightseeing in Vancouver – the North Shore
Starting at Deep Cove you can take a great walk to the lookout at Quarry Rock, about 30 minutes along the Baden Powell Trail; it's not for those afraid of heights.
There are some small shops and eateries in Deep Cove.
Rent a kayak where you can explore the lovely inlet of Indian Arm or just the Cove area itself.
Most evenings you can watch dragonboat teams practicing. Come out and cheer them on.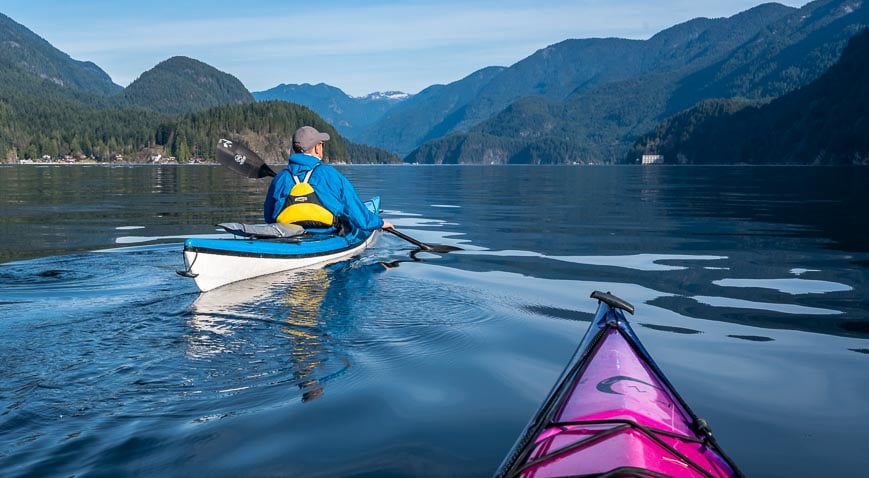 Grouse Mountain
If you can afford the tram ride you can probably afford to eat at the Observatory Restaurant at the peak, and in that case the trip up is included with your meal. If you are a fitness freak climb the 3000 foot mountain on the Grouse Grind Trail, but only if you are prepared and healthy enough to do it!
If neither of those methods attract you then there is a helicopter ride from Coal Harbour that will take you up to the peak and back to the harbour later in the day.
Although there are things to see up there such as the lumberjack show and the raptor display the main attraction is the view so only consider going on a very clear day. There is also a free movie about Vancouver running continuously during the day.
West Vancouver
If you want a view at no physical or monetary cost then drive up Cypress Mountain and pull off at the lookout. You get a great aerial view of the lower mainland and on a really clear day you can see Mount Baker in Washington.
Every August the Squamish Nation Pow-Wow is held at the foot of Capilano Road. It's quite a sight to see and the Europeans in particular love to see it! There is food, stalls selling native goods, and of course the dance competitions. It's definitely worth the time for a unique afternoon.
Head to Sewell's Marina in Horseshoe Bay.
Bowen Island
Take the ferry from Horseshoe Bay over to Bowen Island as a foot passenger where you can either just poke around the shops in Snug Cove and have lunch on the deck at Doc Morgans Pub.
Enjoy lovely views of Howe sound. You could even try a few hours of sea kayaking, right off the ferry dock. The view of Howe Sound and the snow-capped mountains are about as quintessential BC as you can get without almost any effort on your part.
If you're slightly more energetic you can take the loop trail around Killarney Lake or even hike Mt Gardner for the 360 degree view at the top. The island has a little bus service that can get you around but check times.
Day trip on the Sea to Sky Highway to Whistler
If you only have a day to spare you can easily take a run up to Whistler on the Sea to Sky Highway with stops along the way. Try one of the following.
Shannon Falls at Squamish is very close to the car park if you want a closer look.
Stop at the base of the Chief and see if you can spot the climbers on the rock face. It's worth the 90 minute hike to the top of Stawamus Chief too.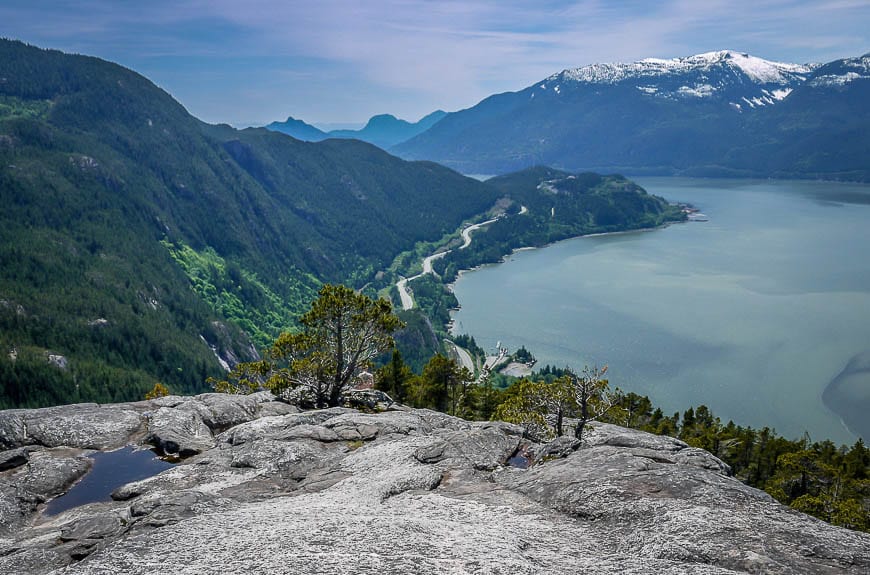 Brandywine Falls just south of Whistler is an enjoyable 5 minute walk from the car just for sheer height!
In Whistler there's lots to tempt you – beaches, canoeing, hiking, golf, shopping, the peak to peak gondola and the zipline. On your way back to Vancouver stop at the lookout to see the Tantalus Range. You'll have a full day of BC scenery under your belt.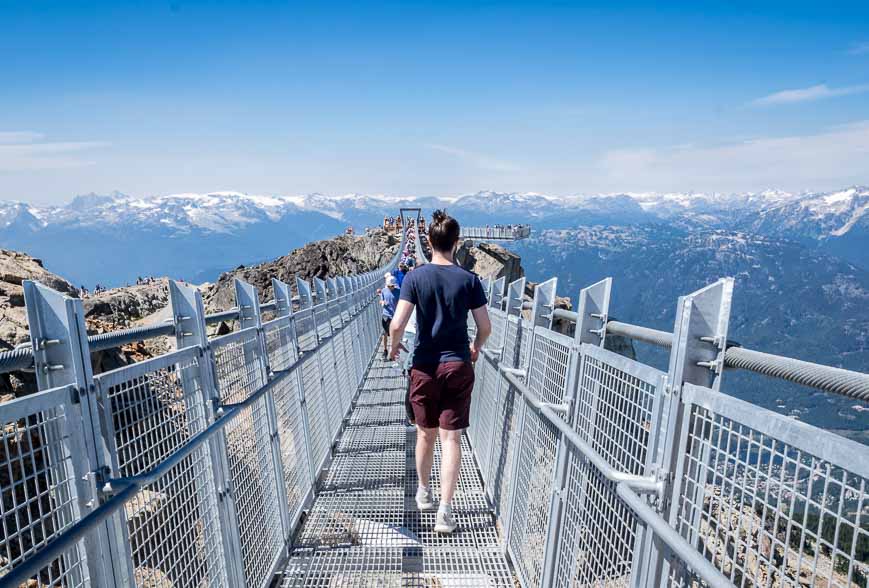 Sightseeing in Vancouver – try to include Victoria and the Gulf Islands
Everyone wants to take their visitors to Victoria, but to the average European visitor it pales in historic terms to what they have 'back home'. The Royal BC Museum though is worth a visit.
Take a trip downtown at night to see the street entertainers and the lights.
If you take the ferry from Tsawwassen make sure to get your visitors up on deck when sailing through the Gulf Islands. It's worth getting your hair messed up with the wind and if you're lucky you'll spot a whale or a dolphin too.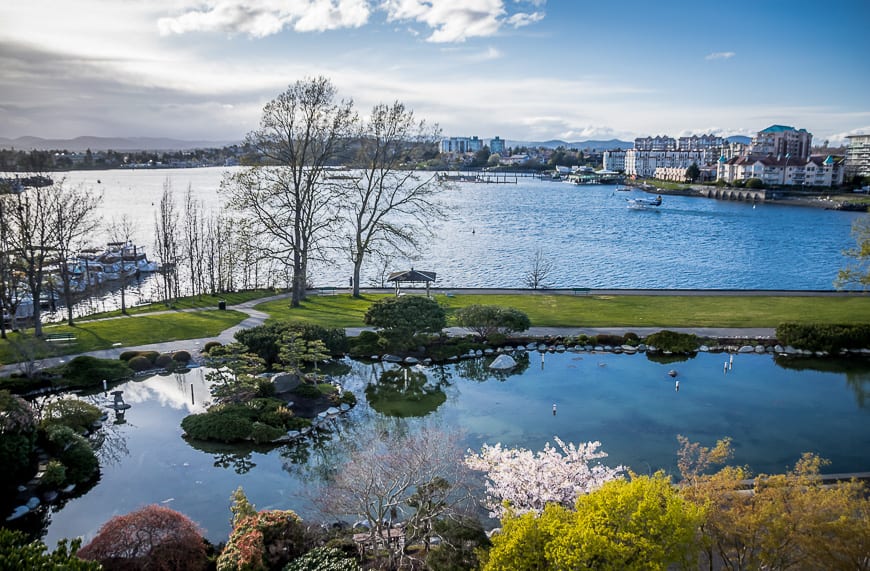 There is so much do here and so much to appreciate about living on the West Coast. Now if only the weather will co-operate and if it does you might have a hard time getting your visitors to leave!
Have you been sightseeing in Vancouver? What of the 30 great things to do have you done?
Blog kindly provided by Heather Priest of North Vancouver.